Kompanija ogolosyla spysok novyh aktoriv ta їhni roli u tviteri.
Novi personaži
U novomu sezoni my pobačymo simoh novyh geroїv.
Zokrema, z'javyťsja aktor Kristofer Hivju, vidomyj jak Tormund z «Gry prestoliv». Vin zigraje polumedvedja-napivleva Nivellena.
U seriї narešti z'javljaťsja inši viďmaky. Lamberta zigraje Pol Buľon («Gostri kartuzy», «Patrik Melrouz»).
Koena — Jasen Ator
A Eskelja — Tue Ersted Rasmussen
Krim togo, v aktorśkomu skladi drugogo sezonu z'javljaťsja Aїša Fab'jen Ross, jaka zigraje čarodijku Lidiju van Bredevoort.
Mesija Simson — v roli Francesky Findabair, mogutńoї eľfijśkoї čarodijky.
Ta Agnes Born u roli pidstupnoї Verejeny.
The Continent just got a little bigger. Here's the new cast of #TheWitcher Season 2:

Yasen Atour as Coen
Agnes Bjorn as Vereena
Paul Bullion as Lambert
Kristofer Hivju as Nivellen
Thue Ersted Rasmussen as Eskel
Aisha Fabienne Ross as Lydia
Mecia Simson as Francesca

— NX (@NXOnNetflix) February 21, 2020
Prem'jera peršogo sezonu fantastyčnogo serialu «Viďmak» za motyvamy knyg pyśmennyka Andžeja Sapkovśkogo vidbulasja na strimingovomu servisi Netflix 20 grudnja 2019 roku. Drugyj sezon «Viďmaka» bude dostupnyj pidpysnykam Netflix v 2021 roci.
Takož my vže raniše pysaly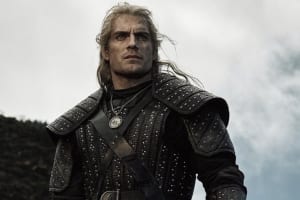 ? Netflix anonsuvav povnometražne anime «Viďmak. Košmar vovka», ščo Netflix anonsuvav povnometražne anime «Viďmak. Košmar vovka»
Drugyj sezon serialu
Istorija stane biľš linijnoju, oskiľky peršyj sezon nablyzyvsja do ob'jednannja šljahiv golovnyh geroїv. Krim ćogo, sjužet ruhatymeťsja aktyvniše, tomu ščo vzajemyny miž gerojamy, jaki buduvalysja peršyj sezon, počynajuť syľniše vplyvaty na te, ščo vidbuvajeťsja u seriali. Personaži buduť častiše zustričatysja ta vzajemodijaty miž soboju.
Znimannja drugogo sezonu serialu «Viďmak» majuť rozpočatysja na počatku 2020 roku, a vyhid serialu zaplanovanyj na 2021 rik.
Pro ščo «Viďmak»
Andžej Sapkovśkyj stvoryv cykl «Viďmak» u 1986 roci. Dija vidbuvajeťsja v ujavnomu sviti, ščo nagaduje seredńovičnu Jevropu, de, krim ljudej, isnujuť inši rasy, jak-to eľfy čy krasnoljudy, a takož strašni čudovyśka i magija. U cykli rozpovidajeťsja pro prygody viďmaka, myslyvcja na monstriv, Ğeraľta — odnogo z ostannih predstavnykiv ćogo ordenu, jakyj namagajeťsja ne vtručatysja v polityčni konflikty. Vrešti, u namagannjah zahystyty Ciri, vin takož opynjajeťsja vtjagnutym u velyke protystojannja pivničnyh deržav velykij pivdennij imperiї.
Serija mistyť čyslenni posylannja na našu reaľnisť ta problemy, ščo z nymy stykajeťsja sučasne suspiľstvo: rasyzmom, gomofobijeju, korupcijeju, bjurokratijeju toščo, a takož čornym gumorom i satyroju. Vrahovujučy, ščo avtor nadyhavsja v roboti seredńovičnoju ta sučasnoju Poľščeju, ščo je blyźkoju do nas kraїnoju, knygy zaslužyly ljubov ukraїnśkyh pocinovuvačiv fentezi.
Zagalom, peršyj sezon otrymav rizni vidguky. Dehto svaryv jogo za nelinijnisť ta nemožlyvisť zrozumity sjužet bez poperedńogo pročytannja abo prohodžennja gry. Netflix naviť dovelosja opublikuvaty infografiku z pojasnennjamy tajmlajnu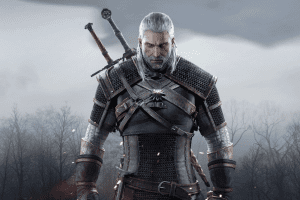 ? Netflix pojasnyv tajmlajn peršogo sezonu serialu «Viďmak»: infografika peršogo sezonu serialu.
Popry ce, «Viďmak» uvijšov u TOP-10 najbiľš populjarnyh serialiv Netflix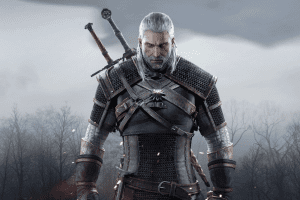 ? Netflix pojasnyv tajmlajn peršogo sezonu serialu «Viďmak»: infografika 2019 roku, hoča vyjšov naprykinci grudnja.
Sluhajte takož ukraїnomovnyj kaver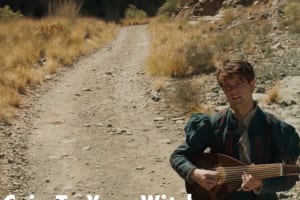 ? Sluhajte ukraїnomovnyj kaver na vidomu pisnju zi serialu «Viďmak» na vidomu pisnju zi serialu «Viďmak».