The Witcher: Blood Origin
Novyj serial vid Netflix rozpovidatyme pro pohodžennja cyvilizaciї eľfiv ta її padinnja pislja kataklizmu «Kon'junkciї sfer».
U prykveli možna bude diznatyś, jak same potrapyly ljudy do magičnogo svitu ta diznatyś istoriju pohodžennja viďmakiv — najmanyh vbyvć na monstriv.
Vže vidomo, ščo The Witcher: Blood Origin znimatymuť u Velykobrytaniї j planujuť zrobyty šisť epizodiv.
Vykonavčymy prodjuseramy serialu stanuť Deklan de Barra («Viďmak», «Zaliznyj kulak») ta Loren Šmidt-Gissrih («Akademija Ambrella», «Šybajgolova»). Točnyh detalej ščodo skladu aktoriv šče ne maje.
Protjagom vśogo svogo žyttja ja buv pocinovuvačem fentezi, tomu ja u zahvati vidtvoryty istoriju u The Witcher: Blood Origin. Šče z togo času, jak ja pročytav knygy «Viďmaka», mene postijno turbuvalo pytannja: jakym same buv svit eľfiv do kataklizmu, koly z'javylyś ljudy? Mene zavždy cikavyly stanovlennja ta padinnja cyvilizacij, jakymy same buly nauka, vidkryttja ta rozmaїttja kuľtury do padinnja.

Deklan de Barra, Vykonavčyj prodjuser The Witcher: Blood Origin
Avtor seriї knyg «Viďmak» Andžej Sapkovśkyj stane kreatyvnym konsuľtantom prykvelu.  Pyśmennyk vže zaznačyv, ščo jomu podobajeťsja ideja togo, ščo knyžkovyj svit rozšyrjujeťsja i v ńomu z'javljajuťsja novi podiї.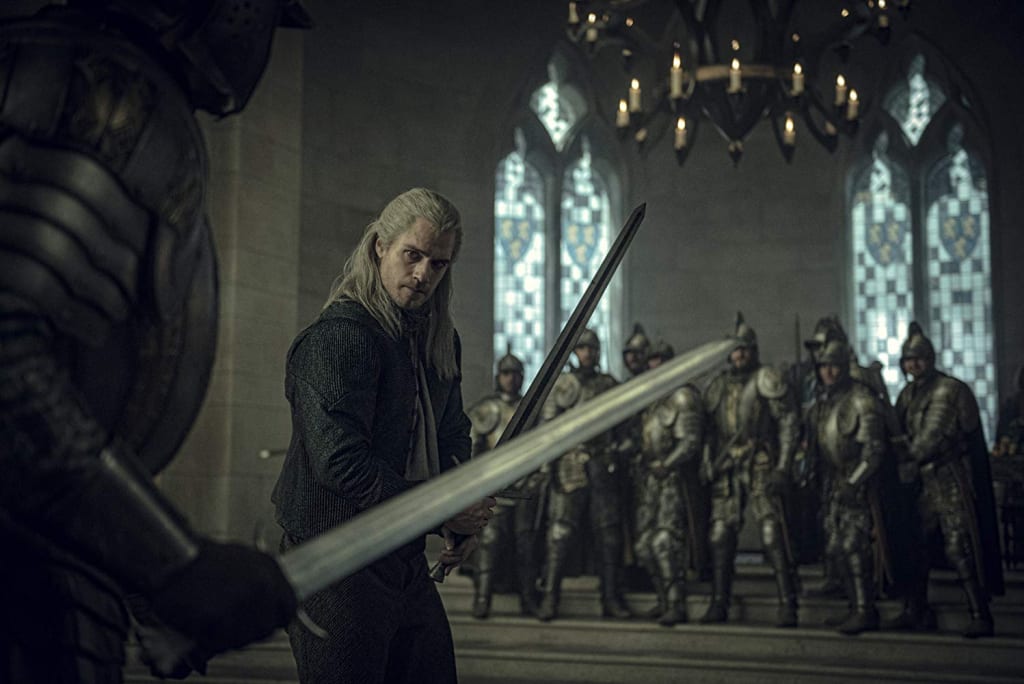 Neščodavno Netflix anonsuvav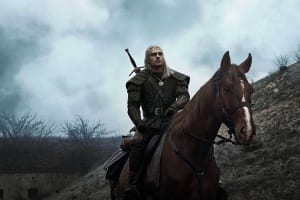 ? Netflix anonsuvav novyj aktorśkyj sklad drugogo sezonu «Viďmaka»: hto zigraje Lamberta ta Eskelja novyj aktorśkyj sklad drugogo sezonu «Viďmaka».
Novyj sklad aktoriv
U novomu sezoni my pobačymo simoh novyh geroїv.
Zokrema, z'javyťsja aktor Kristofer Hivju, vidomyj jak Tormund z «Gry prestoliv». Vin zigraje polumedvedja-napivleva Nivellena. U seriї narešti z'javljaťsja inši viďmaky. Lamberta zigraje Pol Buľon («Gostri kartuzy», «Patrik Melrouz»). Koena — Jasen Ator, a Eskelja — Tue Ersted Rasmussen.
Krim togo, v aktorśkomu skladi drugogo sezonu z'javljaťsja Aїša Fab'jen Ross, jaka zigraje čarodijku Lidiju van Bredevoort. Ta Mesija Simson — v roli Francesky Findabair, mogutńoї eľfijśkoї čarodijky.
Prem'jera peršogo sezonu fantastyčnogo serialu «Viďmak» za motyvamy knyg pyśmennyka Andžeja Sapkovśkogo vidbulasja na strimingovomu servisi Netflix 20 grudnja 2019 roku. Očikujeťsja, ščo drugyj sezon «Viďmaka» bude dostupnyj pidpysnykam Netflix v 2021 roci.
Drugyj sezon serialu
Istorija stane biľš linijnoju, oskiľky peršyj sezon nablyzyvsja do ob'jednannja šljahiv golovnyh geroїv. Krim ćogo, sjužet ruhatymeťsja aktyvniše, tomu ščo vzajemyny miž gerojamy, jaki buduvalysja peršyj sezon, počynajuť syľniše vplyvaty na te, ščo vidbuvajeťsja u seriali. Personaži buduť častiše zustričatysja ta vzajemodijaty miž soboju.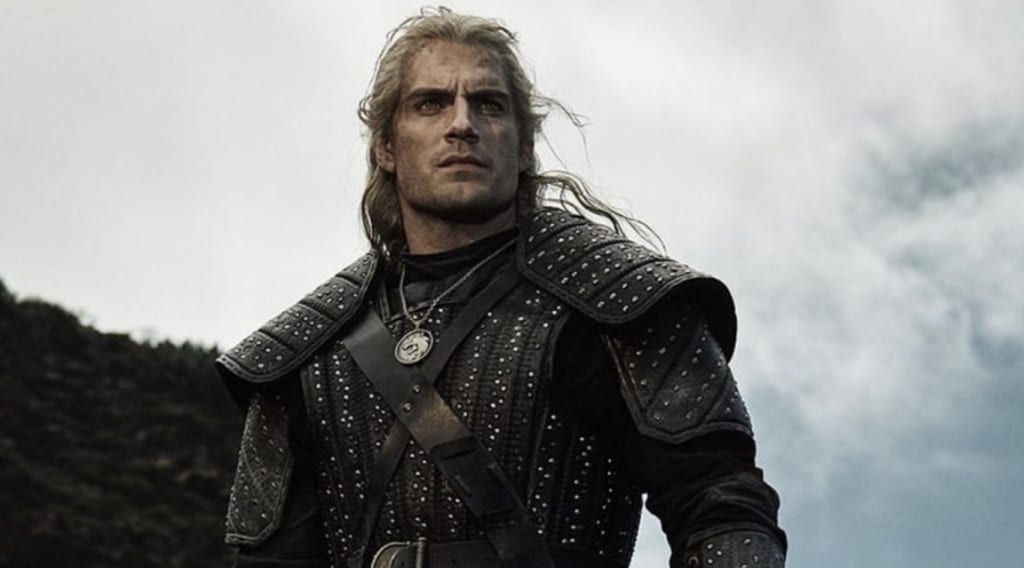 Pro ščo «Viďmak»
Andžej Sapkovśkyj stvoryv cykl «Viďmak» u 1986 roci. Dija vidbuvajeťsja v ujavnomu sviti, ščo nagaduje seredńovičnu Jevropu, de, krim ljudej, isnujuť inši rasy, jak-to eľfy čy krasnoljudy, a takož strašni čudovyśka i magija. U cykli rozpovidajeťsja pro prygody viďmaka, myslyvcja na monstriv, Ğeraľta — odnogo z ostannih predstavnykiv ćogo ordenu, jakyj namagajeťsja ne vtručatysja v polityčni konflikty. Vrešti, u namagannjah zahystyty Ciri, vin takož opynjajeťsja vtjagnutym u velyke protystojannja pivničnyh deržav velykij pivdennij imperiї.
Serija mistyť čyslenni posylannja na našu reaľnisť ta problemy, ščo z nymy stykajeťsja sučasne suspiľstvo: rasyzmom, gomofobijeju, korupcijeju, bjurokratijeju toščo, a takož čornym gumorom i satyroju. Vrahovujučy, ščo avtor nadyhavsja v roboti seredńovičnoju ta sučasnoju Poľščeju, ščo je blyźkoju do nas kraїnoju, knygy zaslužyly ljubov ukraїnśkyh pocinovuvačiv fentezi.
Zagalom, peršyj sezon otrymav rizni vidguky. Dehto svaryv jogo za nelinijnisť ta nemožlyvisť zrozumity sjužet bez poperedńogo pročytannja abo prohodžennja gry. Netflix naviť dovelosja opublikuvaty infografiku z pojasnennjamy tajmlajnu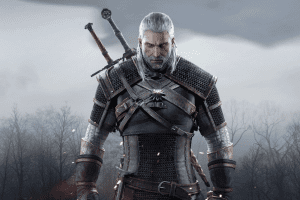 ? Netflix pojasnyv tajmlajn peršogo sezonu serialu «Viďmak»: infografika peršogo sezonu serialu.
Takož, my vže raniše pysaly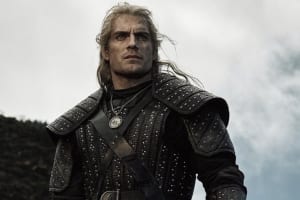 ? Netflix vyklav video z pojasnennjamy pro vsih monstriv peršogo sezonu serialu «Viďmak», jak Netflix vyklav video z pojasnennjamy pro vsih monstriv peršogo sezonu serialu «Viďmak».