Prylady vid Tesla

Kompanija rozmistyla novyj videorolyk, de možna pobačyty, jak inženery Tesla demonstrujuť dvi versiї aparativ dlja štučnoї ventyljaciї legeniv — prototyp pryladu ta jogo povna versija.
Generaľnyj dyrektor kompaniї, Ilon Mask, poobicjav zrobyty aparaty ŠVL, pislja togo jak mer Nju-Jorka poprosyv pro dopomogu v boroťbi z rozpovsjudžennjam virusu COVID-19.
Kompanija vyrišyla rozrobyty svij vlasnyj koncept pryladu, a ne vykorystovuvaty vže gotovu modeľ dlja rozrobky. Tesla pojasnjuje svoje rišennja tym, ščo dlja kompaniї zručniše ta krašče vyrobljaty apparaty z vlasnymy detaljamy.
My hočemo vykorystovuvaty detali, jaki my duže dobre znajemo. My znajemo, ščo vony nadijni ta dostupni dlja rozrobky u velykomu obsjazi.

Inžener Tesla
Dlja rozrobky buduť vykorystovuvaty kiľka komponentiv zi svoїh mašyn. Odnymy z takyh častyn stane komp'juter z avto Model 3 ta pidviska z Model S. Taka modyfikacija pryladiv povynna pokraščyty švydkisť apparativ ŠVL.
Ale inženery Tesla ne jedyni, hto dopomagaje zapobigaty COVID-19.
Masky vid Apple
Apple rozrobyla zahysni masky, jakymy planuje postačaty medykiv, ščo pracjujuť z infikovanymy virusom COVID-19. Pro ce povidomyv generaľnyj dyrektor kompaniї Tim Kuk.
Kuk rozpoviv, ščo kompanija za dopomogoju svojeї globaľnoї mereži postačannja vže vidpravyla ponad 20 miľjoniv takyh masok. Apple planuje vypuskaty do miľjona štuk na tyždeń.
My postijno i tisno spivpracjujemo z medyčnymy pracivnykamy ta vladoju SŠA, ščob perekonatysja v tomu, ščo masky nadijšly v ti miscja, de vony najbiľše potribni

Tim Kuk , Generaľnyj dyrektor Apple
Apple is dedicated to supporting the worldwide response to COVID-19. We've now sourced over 20M masks through our supply chain. Our design, engineering, operations and packaging teams are also working with suppliers to design, produce and ship face shields for medical workers. pic.twitter.com/3xRqNgMThX

— Tim Cook (@tim_cook) April 5, 2020
Industrija mody takož pidtrymuje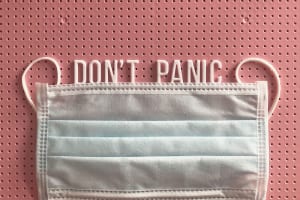 ? Zara počala robyty medyčni halaty ta masky čerez spalah virusu COVID-19 medykiv u cej čas.
Zahysni masky vid Zara
Ispanija znahodyťsja na drugomu misci sered jevropejśkyh kraїn, ščo postraždaly čerez spalah virusu, same tomu kompanija Inditex vyrišyla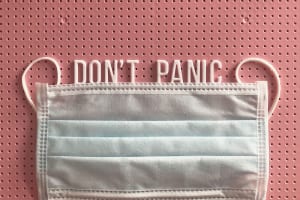 ? Zara počala robyty medyčni halaty ta masky čerez spalah virusu COVID-19 zrobyty svij vnesok u boroťbu z virusom.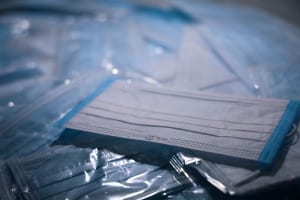 Kompanija ogolosyla, ščo zoseredyť svoї potužnosti na vyrobnyctvi medyčnyh masok ta likarnjanyh halativ. Čerez pandemiju zaraz najbiľšyj deficyt same na ci tovary zahystu vid hvoroby.
Takož my vže raniše pysaly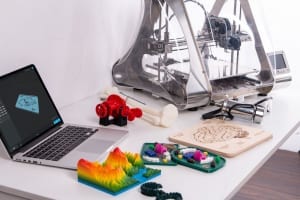 ??‍? Arhitektory rozpočaly drukuvaty medyčni prylady na 3D-prynteri čerez spalah virusu COVID-19, jak arhitektory rozpočaly drukuvaty medyčni prylady na 3D-prynteri.