Serialy, za jaki soromno
Platforma OnBuy provela doslidžennja, u jakomu opytaly 3 255 ljudej pro te, čy je jakiś serialy, jaki vony b soromylyś peregljadaty razom zi svoїmy rodyčamy. Zagalom respondenty nazvaly 20 serialiv, pro ce peredaje DTF.
Perše misce u rejtyngu posiv serial «Normaľni ljudy» (Normal People) vid strimingovogo servisu Hulu. Ce dramatyčnyj serial, za osnovu jakogo vzjaly odnojmennu knygu pyśmennyci Salli Runi. U seriali možna peregljanuty istoriju vidnosyn dvoh učniv u koledži.
Serial otrymav vysoku ocinku z pohvaloju za gru aktoriv, scenarij ta zobražennja zrilogo zmistu. Vodnočas serial maje bagato postiľnyh scen, ščo možuť robyty simejnyj peregljad deščo dyskomfortnym — same tomu 83% respondentiv postavyly cej serial na perše misce.
Na drugomu misci možna pobačyty serial vid Netflix, jakyj ostannim časom mav velykyj popyt — «Bridžertony» (Bridgerton). Sjužet bazujeťsja na vidnosynah bagatyh rodyn Londona časiv epohy Regentstva. Sered predstavnykiv bogemy postijno z'javljajuťsja plitky pro ostanni podiї vid tajemnyčoї pyśmennyci, jaku ne znaje naviť sama koroleva.
Popry svoju nezvyčajnu istoriju ta garne oformlennja 81% opytanyh zaznačyly, ščo vony b ne dyvylyś cej serial razom zi svoїmy rodyčamy. Problemoju stala velyka kiľkisť postiľnyh scen, jaki inodi vvažajuť nedorečnymy.
A na treťomu misci serial «Pomarančevyj — hit sezonu» — (Orange Is the New Black). Cej serial rozpovidaje pro istoriju žinočoї v'jaznyci. 78% ne obraly b cej serial dlja simejnogo peregljadu čerez deščo kontroversijni sceny pomiž žinkamy ta časom ponadnormovyj gumor.
Zagalom rejtyng serialiv, za jaki može buty soromno, vygljadaje takym čynom:
«Normaľni ljudy» (Normal People) — 83%
«Bridžertony» (Bridgerton) — 81%
«Pomarančevyj — hit sezonu» — (Orange Is the New Black) — 78%
«Stateve vyhovannja» (Sex education) — 75%
«Gra prestoliv» (Game of Thrones) — 73%
«Velykyj rot» (Big Mouth) — 72%
«Pererostky» (The Inbetweeners) — 70%
«Poza» (Pose) — 69%
«Ce grih» (It's a Sin) — 67%
«Skins» (Skins) — 67%
«Ejforija» (Euphoria) — 66%
«Tajemnyj ščodennyk divčyny za vyklykom» (Secret Diary of a Call Girl) — 64%
«Ty» (You) — 62%
«Amerykanśka istorija žahiv» (American Horror Story) — 61%
«Pogań» (Fleabag) — 60%
«Podrugy» (Girlfriends) — 58%
«Nenasytna» (Insatiable) — 56%
«Inozemka» (Outlander) — 53%
«Seks u velykomu misti» (Sex and the City) — 51%
«Kineć ї***ogo svitu» (The End of the F***ing World) — 50%
Raniše my pysaly, jak aktory z «Gry prestoliv» zigrajuť u seriali za groju The Last of Us.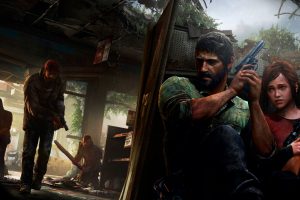 ? Aktory z «Gry prestoliv» zigrajuť u seriali za groju The Last of Us