Novi stakančyky v McDonald's
Doteper McDonald's podavav garjači napoї v paperovyh stakanah, a šejky, lymonady j holodni napoї — u plastykovomu pakuvanni. Paperovi stakany vidteper vykorystovuvatymuť takož dlja vsih holodnyh napoїv: lymonadiv, šejkiv i gazovanyh napoїv. Ce dasť zmogu zmenšyty spožyvannja plastyku na 10 tonn ščomisjacja.
Paperovi stakany dlja napoїv McDonald's vyrobljajuť zi 100% celjulozy iz sertyfikovanoї syrovyny PEFC. Učasť u Programi shvalennja sertyfikaciї lisiv — Programme for the Endorsement of Forest Certification (PEFC) — označaje, ščo zagotivlja ne zagrožuje bioriznomanittju, ne znyžuje produktyvnosti j ekologičnoї funkciї lisiv.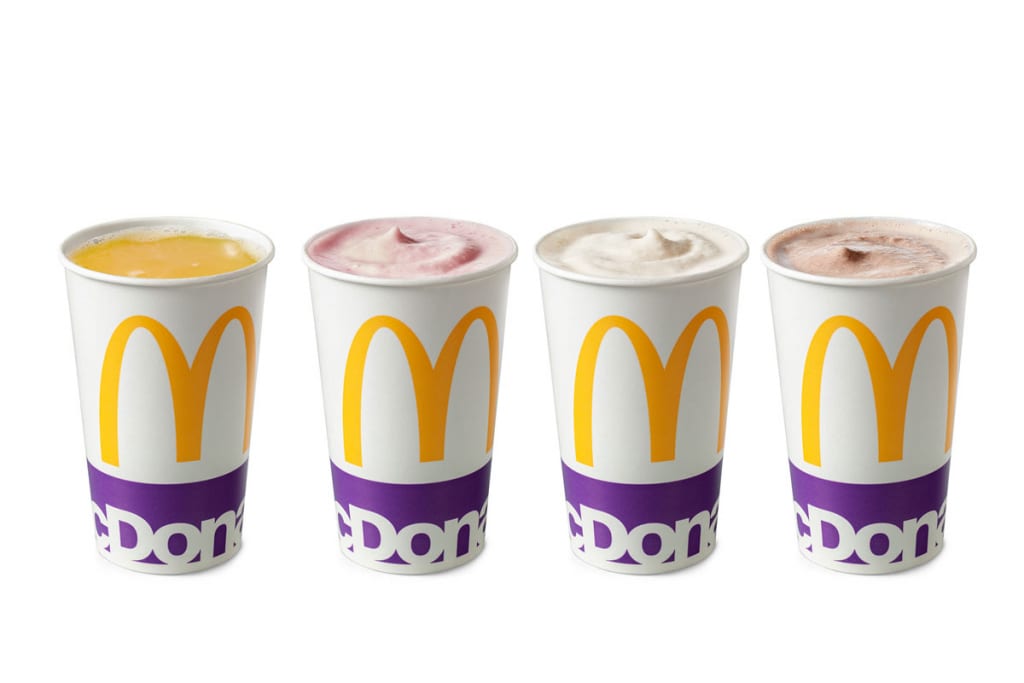 Cogo roku kompanija vidkryla zavod v Ukraїni, ščo vyrobljaje stakany speciaľno dlja McDonald's v Ukraїni.
My, jak vidpovidaľnyj lider, postijno pracjujemo nad rišennjamy, ščo daduť zmogu zmenšyty vplyv na dovkillja, zokrema vdoskonaljujemo pakuvannja dlja їži, ščob zmenšyty jogo kiľkisť i perejty na ekologičniši materialy. My radi, ščo narešti znajšly nadijnogo partnera, jakyj vyrobljaje paperovi stakany, ščo možna pererobljaty v Ukraїni, i zmožemo zmenšyty naš vplyv na dovkillja, vidmovyvšyś vid plastykovogo pakuvannja dlja napoїv

Presslužba McDonald's v Ukraїni
Vidmova vid plastykovyh stakaniv — častyna globaľnogo zobov'jazannja kompaniї McDonald's: do 2025 roku povnistju perejty na vyrobnyctvo vsih pakuvaľnyh materialiv z ponovnoї sertyfikovanoї syrovyny, a takož syrovyny, jaku možna vykorystovuvaty povtorno.
Okrim ćogo, usi pakuvaľni materialy z restoraniv majuť pity na povtorne pereroblennja, a takož:
Use pakuvannja vid produktiv na kuhni kompanija zbyraje j viddaje na pereroblennja. Ščomisjacja z kuhoń restoraniv na pereroblennja nadhodjať harčovi vidhody, ponad 70 tonn paperu j ponad 5 tonn plastyku.
2019 roku kompanija vidmovylasja vid plastykovyh kryšečok dlja MakFluri. A ce zmenšennja vidhodiv na 27,5 tonny plastyku na rik.
Ekologični programy kompaniї stosujuťsja j znyžennja vykydiv parnykovyh gaziv. Dlja ćogo McDonald's realizuje kiľka iniciatyv:
Usju vykorystanu oliju sprjamovujuť na pereroblennja na biopalyvo.
Vidpraćovanoju vodoju z restoraniv polyvajuť klumby j gazony bilja nyh.
Vykorystovujuť ponovni džerela elektroenergiї: vstanovljujuť sonjačni batareї na dahah restoraniv.
Takož my vže raniše pysaly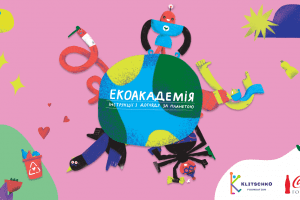 ??‍? V Ukraїni startuvav bezkoštovnyj onlajn-kurs pro ekologiju dlja pidlitkiv — Ekoakademija, jak v Ukraїni startuvav bezkoštovnyj onlajn-kurs pro ekologiju dlja pidlitkiv — Ekoakademija.