? Ščo vidomo
Xiaomi prodemonstruvala tehnologiju na speciaľnij versiї flagmana Mi 9. U smartfoni nemaje žodnogo vyrizu, a frontaľna kamera vstanovlena pid ekranom.
Today is a good day, Xiaomi showed off the screen camera technology! A hidden camera was installed on the Xiaomi Mi 9 to achieve a self-portrait that looks good. pic.

— Ice universe (@UniverseIce) 3 yjunja 2019 g.
Nagadajemo, za dekiľka godyn do ćogo, podibnu možlyvisť kamery pokazala Oppo na prototypi nevidomogo aparatu. Za peršym vražennjam, tehnologija na cyh prystrojah realizovana odnakovo.
Amazing news! OPPO executives show the real screen hidden camera technology, mass production time is unknown, are you excited? pic.

— Ice universe (@UniverseIce) 3 yjunja 2019 g.
? Xiaomi
Pro te, ščo Xiaomi rozrobljaje smartfon z kameroju pid ekranom, spočatku povidomyv vidomyj insajder Mukul Šarma. Vin pokazav zobražennja z patentnoї dokumentaciї, de pokazujuť prystrij z frontaľnoju kameroju pid dysplejem.
Zajavka na rejestraciju gadžeta bula oformlena šče voseny mynulogo roku. Shematyčni zobražennja pokazujuť, ščo za ekranom roztašovana ne tiľky kamera, ale i datčyk osvitlennja. Džerelo povidomljaje, ščo pryblyznyj pereklad dokumentiv govoryť pro najavnisť šče odnogo dyspleja, vstanovlenogo pid poverhneju osnovnogo ekranu. Datčyk osvitlennja vzajemodije z kožnoju panellju takym čynom, ščo kamera staje vydymoju, koly u nij je neobhidnisť.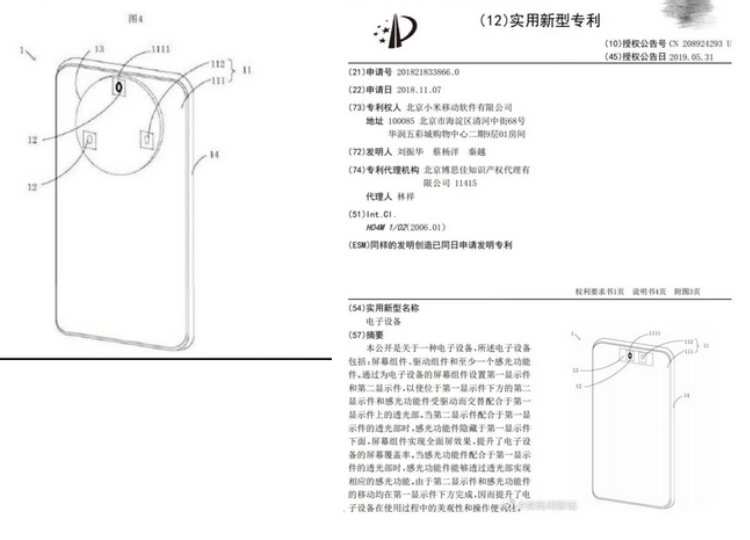 Jak tiľky korystuvač aktyvuje frontaľnu kameru, častyna ekranu bude gasnuty. Zatemnennja tryvatyme do tyh pir, poky proces zjomky ne zaveršyťsja.
Za čutkamy, smartfony z rozmiščenoju pid dysplejem frontaľnoju kameroju možuť z'javytysja u kinci ćogo roku abo u peršij polovyni nastupnogo. Vstanovlennja kamery pid ekranom dozvolyť vyrobnykam stvorjuvaty po-spravžńomu bezramkovi smartfony.
? Oppo
Vice-prezydent Oppo Brajan Šen rozmistyv koroteńkyj rolyk v kytajśkij sociaľnij mereži Weibo, na jakomu demonstruje robočyj prototyp smartfona z vbudovanoju pid ekran kameroju. Na prototypi zapuščeno dodatok kamery, a dlja najbiľšoї naočnosti Šen pomistyv paleć nad miscem, pid jakym rozmiščenyj moduľ kamery.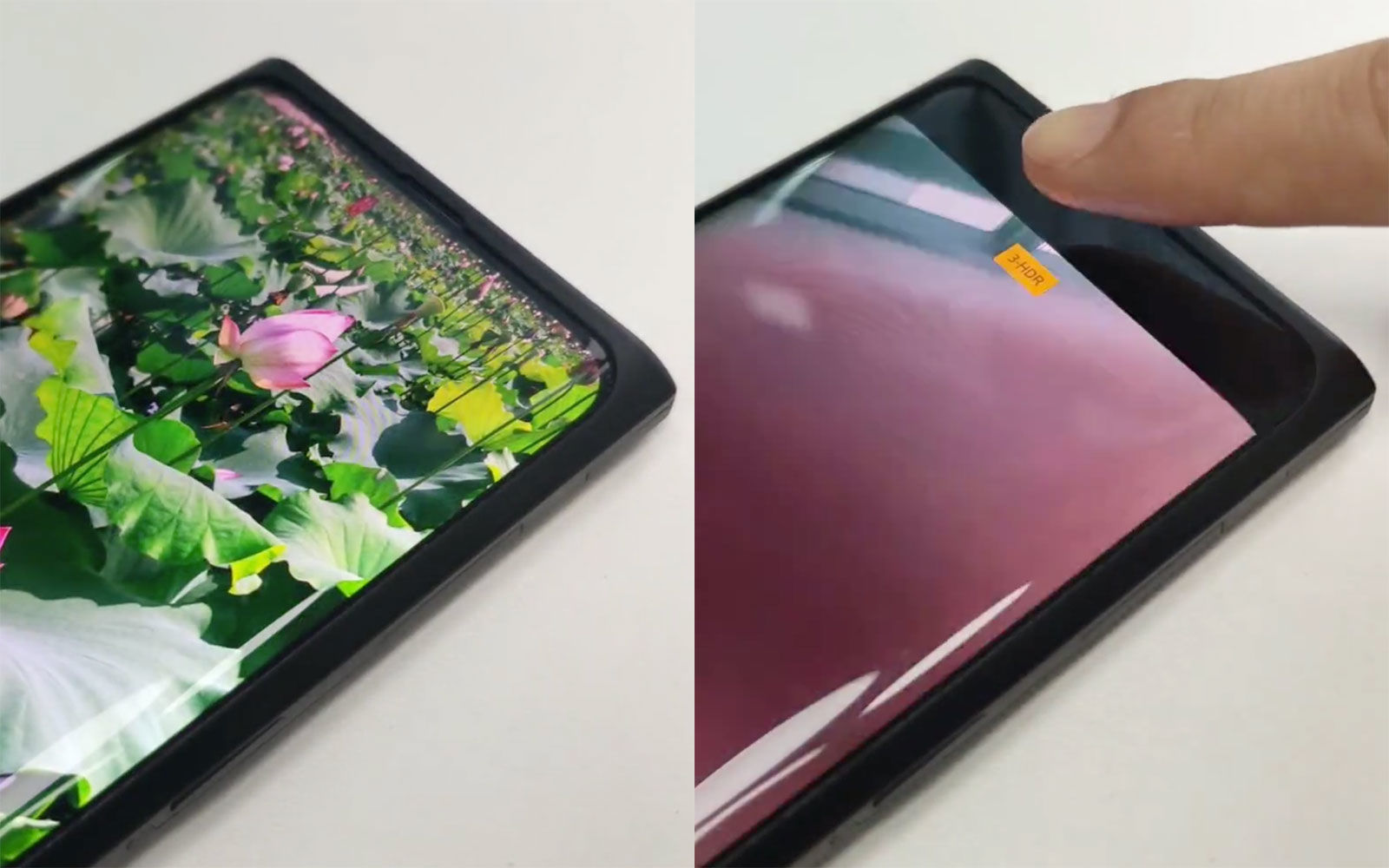 Brajan prokomentuvav, ščo cja tehnologija poky perebuvaje na ranńomu etapi rozvytku, a jakisť znimkiv ne vidpovidaje zvyčnym rišennjam, tomu vony pracjujuť nad її pokraščennjam dlja zapusku v serijne vyrobnyctvo.
Čytajte takož pro novi onovlennja Telegram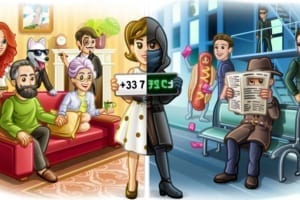 ✉️ Nalaštuvannja konfidencijnosti, bezšovni boty, spoviščennja pro šahraїv – onovlennja Telegram.