Vysokyj temp rozvytku tehnologij ta popyt na podibni startapy zbiľšuje j potrebu їhńogo pravovogo reguljuvannja. Poky v Ukraїni ce pytannja na etapi zakonodavčyh černetok ta dyskusij ekspertiv, u SŠA rozvyvajeťsja galuź legal tech ta zbiľšujeťsja popyt na blockchain-jurystiv. Amerykanśka advokat Elizabet Reneris, ekspertka u sferah blokčejnu ta kryptovaljut, rozpovila pro osoblyvosti zakonodavčogo reguljuvannja blockchain-proektiv na mitapi z ukraїnśkymy jurystamy u ramkah DAppDEV Ethereum Conference u Kyjevi.
Vypusknycja Garvardśkogo universytetu ta Londonśkoї školy ekonomiky i polityčnyh nauk konsuľtuje komandy, jaki rozrobljajuť rišennja na blokčejni čy vypuskajuť tokeny. U tomu čysli i proekty kompaniї ConsenSys — svitovogo lidera  z rozrobky decentralizovanyh dodatkiv na bazi Ethereum.
Jaki je perevagy ta ryzyky u blockchain-proektiv
Najbiľšymy perevagamy vykorystannja blockchain je:
vysokyj riveń zahyščennosti ta bezpeky operacij,
usunennja poserednyka (ščo znyžuje vytraty),
nadijnisť ta nezminnisť danyh,
prozorisť tranzakcij.
Jak pryklad takyh perevag — smart-kontrakty na blockchain.
«Smart-kontrakty — ce programa, jaka pry nastanni pevnyh umov avtomatyčno zapuskaje ukladenyj raniše storonamy dogovir. Napryklad, pry prybutti sudna v port speciaľnyj datčyk zvirjaje informaciju z datčykom na korabli, i, za umovy zbigu danyh, vidbuvajeťsja avtomatyčne pererahuvannja grošej vidpravnyku tovaru, — rozpovila Elizabet Reneris. — «Takož «rozumni kontrakty» možuť buty pidtverdžennjam jakosti tovaru».
Ekspertka navela pryklady, jak šče možna vykorystaty smart-kontrakty. «Napryklad, implementacija їh u farmakologiї spryjaje dotrymannju norm perevezennja i zberigannja likiv, mistyť dani ščodo daty ta kraїny їhńogo vygotovlennja. Osoblyvo ce aktuaľno dlja transportuvannja vakcyny», — pojasnjuje Pavlo Makarov, zasnovnyk studiї DApp DEV Consulting, jaka takož zajmajeťsja stvorennjam smart-kontraktiv.
Popry značni perevagy, z ogljadu na svoju novyznu cja galuź mistyť čymalo ryzykiv, osoblyvogo dlja pidpryjemciv v Ukraїni.
«Ti kompaniї ta proekty, ščo rozrobljajuť svoї produkty ta servisy, povjazani z kryptoekonomikoju, majuť usvidomljuvaty praktyčni ryzyky:
vylučennja posadovcjamy aparatnyh gamanciv,
vylučennja prystroїv dlja zberigannja pryvatnyh ključiv.
Reguljatory zi svogo boku povynni minimizuvaty ci ryzyky, u tomu čysli v Ukraїni», — zaznačaje jurystka Elizabet Reneris.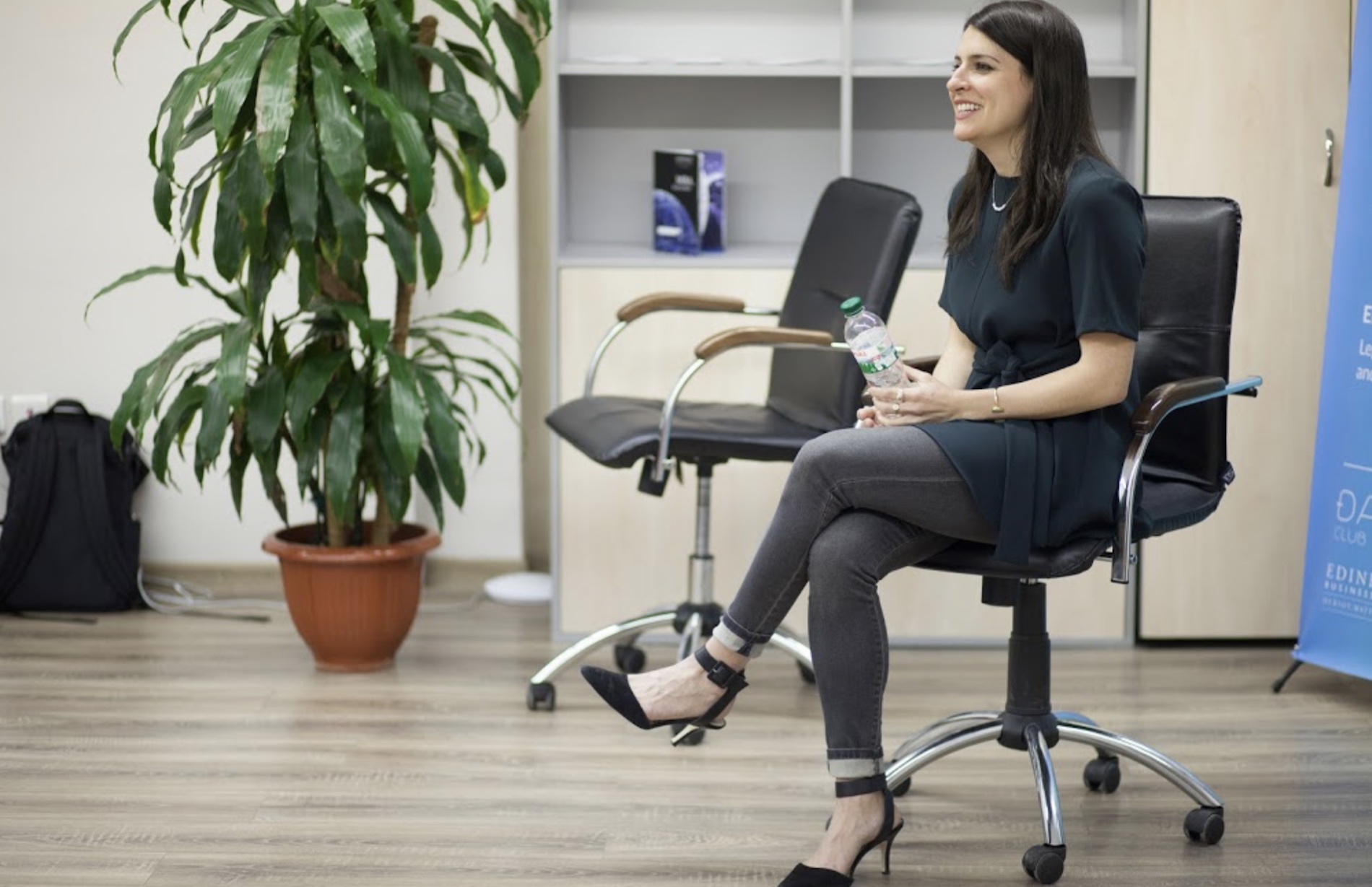 Ščo take GDPR i čomu ce važlyvo
Šče odnym ryzykom, jakyj postaje u realizaciї proektiv iz cijeju tehnologijeju, je nabuttja čynnosti z 25 travnja 2018 roku GDPR. Ce – postanova JeS ščodo zagaľnogo reglamentu iz zahystu danyh.
GDPR stvorjuvalasja šče do pojavy blockchain-tehnologij i peredbačaje «pravo na zabuttja». Taku nazvu maje procedura vydalennja personaľnyh danyh za bažannjam korystuvača. Ale osoblyvisť blockchain u tomu, ščo zminyty dani u publičnomu blokčejni nemožlyvo. Cej dokument dijatyme eksterytoriaľno i pošyrjuvatymeťsja j na ukraїnśki kompaniї, jakščo personaľni dani jevropejciv buduť «zamišani» u stvorenni їhńogo produktu.
Taki kompaniї u razi vytoku informaciju ryzykujuť natrapyty na velyki štrafy — do 20 mln jevro (abo do 4% vid ričnogo oborotu kompaniї).
«Pid čas rozrobky produktiv na blockchain slid zoseredytysja na stvorenni konfidencijnosti jak funkciї, tobto privacy by design. Ce dopomože z majbutnimy normamy, takymy jak GDPR ta ePR», — porekomenduvala ukraїnśkym jurystam Elizabet Reneris.
Pro IPO ta ISO
Jak dlja amerykanśkoї, tak i dlja ukraїnśkoї praktyky najčastiše pytannja zakonodavčogo reguljuvannja blokčejnu ta kryptovaljut postaje same pid čas namiru kompaniї provesty ISO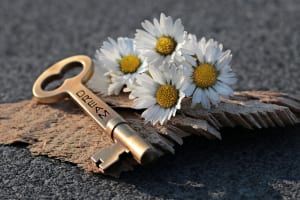 Mižnarodnyj venčurnyj fond vperše vklav groši v ICO ukraїnśkoї kompaniї (pervynnyj vypusk monet).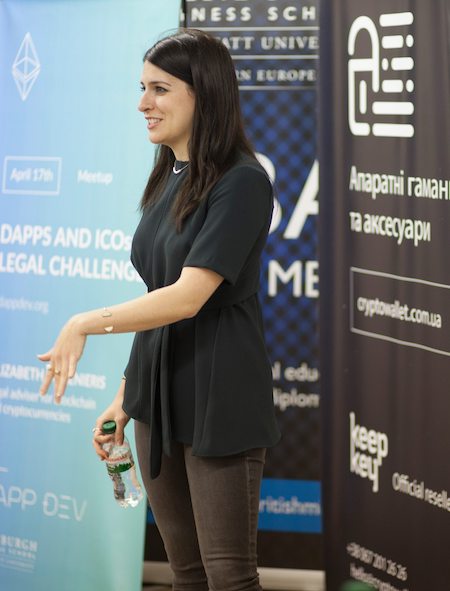 U SŠA taka procedura vže vreguľovana, i košty zbyrajuťsja, jak pry IPO (pervynne publične rozmiščennja — prodaž akcij šyrokomu kolu investoriv). Tokeny — monety ISO,  u Štatah možuť pryrivnjuvatysja do cinnyh paperiv čy tovariv. Cukupna vartisť investycij v ICO-proekty vśogo svitu za I kvartal 2018 roku sklala $5,8 mlrd. V Ukraїni cej proces perebuvaje na stadiї zakonodavčogo reguljuvannja. I hoča kryptovaljuty ne vyznani platižnym zasobom, prote majnyng maje vže svij vlasnyj KVED — 63.11.
ISO može vidbuvatysja v buď-jakij kraїni, ale jakščo do ńogo zalučeni gromadjany SŠA, to organ SŠA maje pravo vymagaty vidpovidnoї povedinky učasnykiv vid nyh.
Biľš togo, jakščo provodyty ISO v Ukraїni, ale sered investoriv buduť gromadjany Štativ, to taka kampanija tež pidljagaje reguljuvannju zi storony amerykanśkyh organiv.
Jak pracjujuť amerykanśki reguljatory
Za slovamy Elizabet Renejris, jakščo stvorjuvaty proekt z vykorystannjam blockchain-tehnologij čy provodyty ISO u Spolučenyh Štatah, slid buty gotovym projty do 11 deržavnyh reguljatoriv — procedura ne nastiľky prosta, jak zdajeťsja na peršyj pogljad.
Sered nyh:
Commodity Futures Trading Commission (CFTC),
CFPB — Consumer Financial Protection Bureau,
IRS — Internal Revenue Service,
FTC — Federal Trade Commission,
FinCEN — Bureau of the U.S. Department of the Treasury,
FCC — Federal Communications Commission,
SEC — U.S. Securities and Exchange Commission,
OCC — Office of the Comptroller of the Currency,
Department of Justice (DOJ),
Office of Foreign Assets Control (OFAC).
«U SŠA je 4 kategoriї, jaki pidljagajuť zakonodavčomu reguljuvannju:
kryptovaljuty;
utility token — moneta, za jaku možna kupyty produkt kompaniї;
security token — investycija z metoju otrymannja prybutku v majbutńomu;
gibryd, jakyj pojednuje  utility ta security tokeny», — rozpovidaje kryptoadvokat.
Čy skladno pobuduvaty legaľnyj kryptoraj
Poky ukraїnci zakonodavci veduť dyskusiї ščodo zakonoproektiv pro kryptovaljutu, pivničnyj susid Ukraїny stvoryv «krypto-raj» dlja svoїh gromadjan.
Osoblyvi umovy dlja rozvytku otrymaly u kinci 2017 roku  ISO ta kryptoproekty u Bilorusi, jaka pryjnjala zakony ščodo їhńogo reguljuvannja. Vidsutnisť podatkiv, pravovi normy dlja provedennja ISO, stvorennja smart-kontraktiv — a šče tam tokeny ne pidljagajuť deklaruvannju, a vlasnyky kryptovaljuty majuť pravo vidkryvaty inozemni rahunky bez dovedennja do vidoma Centrobanku.
Redakcija vdjačna Anni Makoti za spryjannja u pidgotovci materialu.