Najprodavaniši aľbomy 2020 roku
Vydannja Rolling Stone, ščo specializujeťsja na muzyci ta kuľturi, sklalo rejtyng, do jakogo potrapyly najprodavaniši aľbomy 2020 roku. Vže drugyj rik pospiľ perše misce posidaje amerykanśka spivačka Tejlor Svift — 2019 roku osoblyvyj popyt mav її aľbom Lover, a mynulogo roku lonğplej folklore.
U zapysi aľbomu folklore braly učasť vokalist gurtu The National Aaron Dessner ta jogo brat Brjus, frontmen Bon Iver Džastin Vernon, avtor piseń Viľjam Bauri ta spivak Džek Antonoff, jakyj takož raniše zajmavsja prodakšenom aľbomu «1989», ščo stav vyznačaľnym dlja vykonavyci.
Jak povidomyla sama vykonavycja, vona zapysuvala cej aľbom u povnij izoljaciї. Aaron Dessner zaznačaje, ščo їh robota nad aľbomom rozpočalaś naprykinci kvitnja, pid čas pandemiї.
Ja dumav, ščo ce zajme dejakyj čas, koly z'javljaťsja ideї dlja piseń, i naviť osoblyvo ne spodivavsja na viddalenyj režym roboty. Odnak vže čerez kiľka godyn togo, jak my pracjuvaly nad zapysom, ja otrymav golosove povidomlennja vid Tejlor z povnistju gotovoju pisneju — ce buv postijnyj impuľs.

Aaron Dessner, Frontmen The National, prodjuser
Zagalom najprodavaniši aľbomy 2020 roku vygljadajuť takym čynom:
folklore, Tejlor Svift — 1,2 miľjona kopij
After Hours, The Weeknd — 476 000
Map of the Soul: 7, BTS — 361 000
Legends Never Die, Juice Wrld — 342 000
Fine Line, Garri Stajls — 333 000
Chromatica, Ledi Gaga — 312 000
Manic, Halsey — 279 000
Evermore, Tejlor Svift — 270 000
Music to Be Murdered By, Eminem — 259 000
Here and Now, Kenny Chesney — 259 000
Povnistju peregljanuty rejtyng možna za posylannjam.
My pysaly, jak Pitchfork sklav rejtyng najkraščyh aľbomiv ta piseń 2020 roku.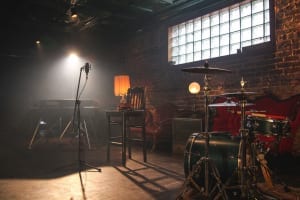 ? Pitchfork sklav rejtyng najkraščyh aľbomiv ta piseń 2020 roku