Reliz fiľmiv Warner Bros.
Kinoteatraľne vikno — ce pryblyzno 90 dniv miž prem'jeroju fiľmu u kinoteatrah ta jogo ž relizom u cyfrovij versiї. Ce obumovleno tym, ščob spočatku kino nazbyralo dostatnju kiľkisť peregljadiv u kinoteatrah j ne bulo rozryvu pomiž gljadačamy riznyh platform.
Odnak, studija Warner Bros. vyrišyla ne čekaty na kinoteatraľne vikno j vže nastupnogo roku vidbudeťsja odnočasnyj reliz novyh fiľmiv j u kinoteatrah, j na strimingovomu servisi HBO Max. Take rišennja obumovleno nevyznačenoju sytuacijeju v kinoteatrah po vśomu svitovi — vony abo pracjujuť z obmežennjamy, abo vzagali zakryti.
Generaľna dyrektorka studiї Warner Bros. Enn Sarnoff povidomyla, ščo čerez sytuaciju z pandemijeju COVID-19 treba pryjmaty tvorči rišennja.
Nihto ne hoče povernennja kino na velykyj ekran biľše, niž my. Ale my povynni rahuvatysja z reaľnistju, v jakij biľšisť kinoteatriv u SŠA, jmovirno, pracjuvatymuť v obmeženomu režymi uprodovž 2021 roku

Enn Sarnoff, Generaľna dyrektorka studiї Warner Bros.
Vtim, naviť na cyfrovij platformi ce bude lyše tymčasovyj eksperyment — lyše na 2021 rik j peregljanuty fiľmy na HBO Max možna bude lyšeń protjagom misjacju z relizu. Ščopravda, narazi točno nevidomo, čy treba bude okremo doplačuvaty za peregljad fiľmiv, čy vony buduť dostupni za peredoplatoju.
Ščo same pokažuť
«Djuna» (Dune) — raniše očikuvaloś, ščo reliz fiľmu vidbudeťsja u grudni ćogo roku? Video: vyjšov trejler fiľmu «Djuna», odnak vrešti jogo perenesly na nastupnyj rik.
«Tom i Džerri» (Tom & Jerry)
Fiľm za groju Mortal Kombat
«Ğodzilla proty Konga» (Godzilla vs. Kong)
«Zagin samogubciv: Misija navylit» (The Suicide Squad)
«Zakljattja 3: Z velinnjam dyjavola» (The Conjuring: The Devil Made Me Do It)
«Matrycja 4» (The Matrix 4)
«Kosmičnyj džem: Nove pokolinnja» (Space Jam: A New Legacy)
«Usi svjati Njuarka» (The Many Saints of Newark)
«Juda i čornyj mesija» (Judas and the Black Messiah)
«Ti, hto bažajuť meni smerti» (Those Who Wish Me Dead)
«Koroľ Ričard» (Richard)
«Čudo-žinka 1984» (Wonder Woman 1984)
«Na vysoti mriї» (In the Heights)
«Čoloviči sľozy» (Cry Macho)
«Zle» (Malignant)
«Dribnyci» (The Little Things)
My pysaly, jak Kazahstan zrobyv frazu z fiľmu «Borat» sloganom reklamy dlja turystiv — ščo ce za fiľm.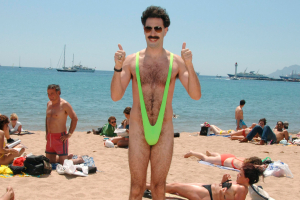 ? Kazahstan zrobyv frazu z fiľmu «Borat» sloganom reklamy dlja turystiv — ščo ce za fiľm