17 lypnja razom z Thirty Seconds To Mars, Rag'n'Bone Man ta Pale Pale Waves na scenu festyvalju vyjduť indi-rokery rodom z Nju-Jorka AJR. Gurt stvoryly braty Adam, Džek ta Rajan Met u 2005 roci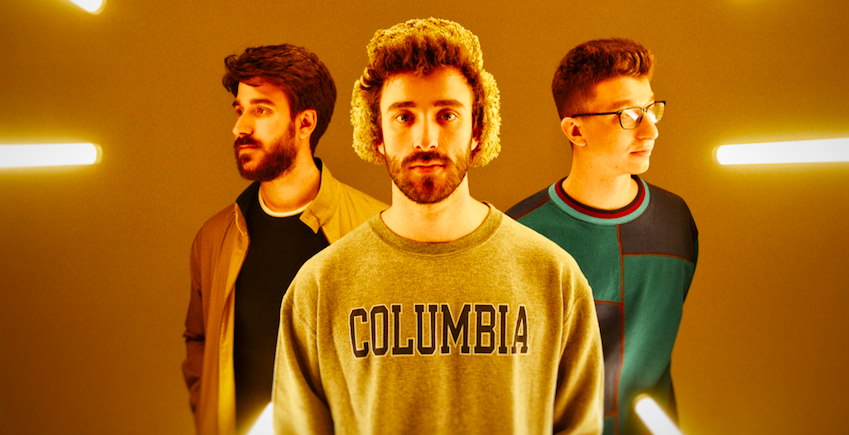 Їh muzyku porivnjujuť z Weezer čy Beach Boys, vony stvorjujuť legkyj saundtrek miśkogo dnja, v jakomu možna rozčuty vidgomony nadumanyh problem sučasnogo suspiľstva.
Na rahunku gurtu dva aľbomy i anons novoї plativky Neotheater, reliz jakoї zaplanovanyj na 26 kvitnja.
Novyj učasnyk treťogo dnja festyvalju — Ivan Dorn. Artyst, jakyj svogo času perevernuv z nig na golovu ukraїnśku muzyku, vystupyť na festyvali 18 lypnja razom z Die Antwoord, Missio ta MØ.
Za ostannij rik Ivan Dorn zapysav taku kiľkisť novyh syngliv, ščo z nyh možna bulo zibraty novyj aľbom. U 2018-mu v ńogo vyjšly kolaboraciї z Diplo, MØ, Vakula, Moldanazar i Viktorom Solfom z grupy Her.
Koly vidbudeťsja
UPark Festival 2019, Sky Family Park, 16-18 lypnja
16 lypnja — Bring Me The Horizon, Nothing But Thieves, SWMRS.
17 lypnja — Thirty Seconds to Mars, Rag'n'Bone Man, Pale Waves, AJR
18 lypnja — Die Antwoord, Missio, MØ, Ivan Dorn
Kvytky možna kupyty za posylannjam.