Nazvu žurnalu vže vstygly zatrolyty amerykanśki žurnalisty, nagadujučy, ščo u Štatah je vže sajty ta proekty zi shožoju nazvoju, prysvjačeni vyroščuvannju kanabisu ta kuľturi spožyvannja marihuany. Vtim, na krytykiv kompanija Cukerberğa ne zvažaje. Vypusk Grow — ščokvartaľnogo žurnalu dlja biznes-lideriv, jak jogo nazvaly u Facebook — vidbuvsja bez zajvoї reklamy na počatku červnja 2018-go v zalah biznes-klasu aeroportu Hitrou ta dejakyh inšyh vynjatkovyh miscjah u Londoni. U žurnali z velykym formatom, prosto poznačenym jak «Vypusk odyn», možna znajty materialy v čorno-bilij gammi. Na obkladynci — švedśkyj «ğuru» rytejla Oskar Olsson.
Naviščo najbiľšij socmereži planety vlasnyj paperovyj žurnal
Nikola Mendelson, CBE, vice-prezydent Facebook u Jevropi, na Blyźkomu Shodi ta v Afryci, zaznačyv, ščo Grow bulo započatkovano pid čas nevelykogo zahodu v anglijśkij siľśkij miscevosti blyźko pivroku tomu. Podija cja bula zborom za kordonom, organizovanym kompanijeju Facebook, na idyličnij siľśkij fermi u peredmisti Oksfordšyra, u pryvatnomu klubi. Dvodenne vidrjadžennja dlja menedžeriv najbiľšoї socmereži svitu ob'jednuvalo konferenciї ta prezentaciї z zahodamy ta vyšukanymy večerjamy. Pid čas ćogo zahodu predstavnyky kompaniї j vyrišyly zapustyty drukovanyj žurnal.
Peršyj žurnal, pojasnjuje Mendeľson, doslidžuje niševi brendy — «odnu z najcikavišyh dilovyh istorij mynulyh rokiv».
Finansuvannja žurnalu, pravyl vybora material dlja druku ta redakcijnoї polityky, a takož ciľovoї audytoriї ta majbutnih redaktorśkyh tem, zdajeťsja, je reteľno zahyščenoju tajemnyceju.
Grow isnuje takož u cyfrovomu formati, jakyj nazyvajeťsja «platformoju dlja keruvannja dumkamy». Vona vysvitljuje ljudej, kompaniї ta tendenciї, «jaki stavljať pid zagrozu status-kvo rečej u sviti».
When the world's biggest social media platform wants to associate its brand with credibility, it launches a print magazine w/ massive display bookshelves at LHR first class lounge. But wait! isn't print dead? Didn't Facebook kill it off? #facebook #fipp #wanifra #print #inma pic.

— JuanSenor-Innovation (@JuanSenor) June 3, 2018
Facebook ne je peršoju velykoju cyfrovoju platformoju, jaka eksperymentuje iz drukovanymy vydannjamy. Raniše platforma orendy žytla Airbnb zapustyla žurnal Pineapple Magazine. Ce vidbulosja šče v lystopadi 2014 roku. Na toj čas vydaveć Kristofer Lukesik zajavyv, ščo «druk jak i raniše je najkraščym sposobom rozpovisty istoriї slovamy ta fotografijamy».
Nagadajemo, raniše my povidomljaly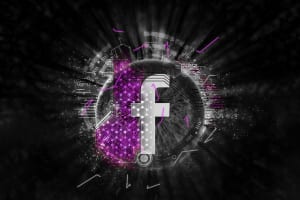 Facebook vymagatyme dokumenty pry rozmiščenni polityčnoї reklamy pro namiry administratoriv Facebook vymagaty dodatkovi dokumenty pry rozmiščenni reklamy, ščo pov'jazana iz polityčnymy ta suspiľno-polityčnymy ruhamy j partijamy.