Pisni ta aľbomy roku za versijeju Pitchfork
Vydannja Pitchfork, ščo specializujeťsja na novij muzyci, sklalo rejtyng z 50 najkraščyh muzyčnyh aľbomiv 2020 roku ta 100 najkraščyh piseń.
TOP-10 najkraščyh aľbomiv ćogo roku vygljadaje takym čynom:
1. Fiona Apple: Fetch the Bolt Cutters
2. Waxahatchee: Saint Cloud
3. Moses Sumney: græ
4. Phoebe Bridgers: Punisher
5. Perfume Genius: Set My Heart on Fire Immediately
6. Bob Dylan: Rough and Rowdy Ways
7. Yves Tumor: Heaven to a Tortured Mind
8. Haim: Women in Music Pt. III
9. Jessie Ware: What's Your Pleasure?
10. Bad Bunny: YHLQMDLG
Peregljanuty povnyj rejtyng najkraščyh aľbomiv ćogo roku možna za posylannjam.
Najkrašči pisni
A 10 najkraščyh piseń 2020 roku za versijeju Pitchfork vygljadajuť tak:
1. Cardi B: WAP [ft. Megan Thee Stallion]
2. Christine and the Queens: People, I've been sad
3. Fiona Apple: I Want You to Love Me
4. Megan Thee Stallion: Savage Remix [ft. Beyoncé]
5. Bad Bunny: Safaera [ft. Jowell & Randy and Ñengo Flow]
6. Bob Dylan: Murder Most Foul
7. Yves Tumor: Gospel for a New Century
8. Perfume Genius: Describe
9. Phoebe Bridgers: Garden Song
10. Waxahatchee: Fire
Oznajomytyś z povnym perelikom piseń možna tut.
My pysaly, jak GIPHY stvoryly TOP-25 najpopuljarnišyh gifok 2020 roku.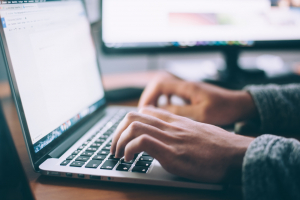 ? GIPHY stvoryly TOP-25 najpopuljarnišyh gifok 2020 roku