Nova funkcija v Twitter
U Twitter povidomyly, ščo teper korystuvači socmereži možuť planuvaty napered, koly same publikuvaty svoї dopysy. Narazi skorystuvatyś cijeju funkcijeju možna lyše u veb-versiї, prote u kompaniї obicjajuť dodaty taku možlyvisť dlja smartfoniv vže najblyžčym časom.
Aby obraty datu ta čas, koly same vy hočete opublikuvaty svij tvit, prosto zrobiť dopys ta natysniť ikonku u vygljadi maleńkogo kalendaryka ta godynnyka. Potim oberiť, koly treba opublikuvaty vaš dopys. Potim vin bude opublikovanyj u zaznačenyj čas bez vašogo vtručannja.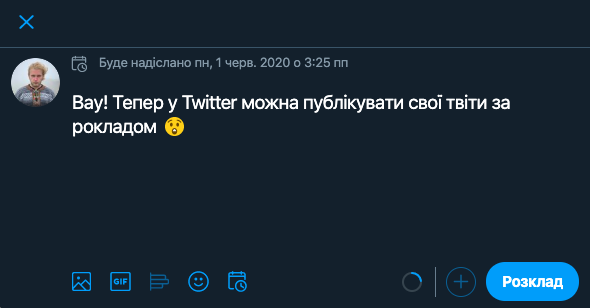 Ce može buty duže zručnym, jakščo vy hočete zrobyty cilu seriju tvitiv abo jakščo vam ščoś treba opublikuvaty same todi, koly u vas ne bude internetu.
Takož u kompaniї ogolosyly, ščo teper korystuvači možuť zberigaty svoї tvity do černetky prjamo u veb-versiї. Prote, usi zbereženi dopysy ne buduť synhronizuvatyś z vašoju černetkoju u zastosunkah, vony buduť dostupni lyše na sajti.
Not quite ready to send that Tweet? Now on https://t.co/fuPJa36kt0 you can save it as a draft or schedule it to send at a specific time –– all from the Tweet composer! pic.twitter.com/d89ESgVZal

— Twitter Support (@TwitterSupport) May 28, 2020
Takož my vže raniše pysaly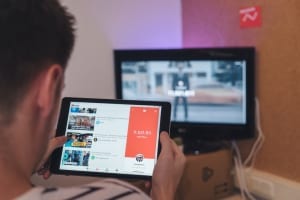 ??‍? YouTube otrymav novu funkciju — video z «rozdilamy», jak YouTube otrymav novu funkciju — video z «rozdilamy».